Simple Cup Cakes – by Laura Vitale
Ingredients:
1 Cup Granulated Sugar
1 Stick Un-Salted Butter – softened at room temperature
2 Eggs
2 tsp Vanilla Extract
2 tsp Baking Powder
1/8 tsp Salt
1 1/3 Cups All Purpose Flour
1/3 Cup Fresh Whole Milk
Method
Cream the Butter and sugar Together. Once the butter and sugar is cream

ed it should look like this: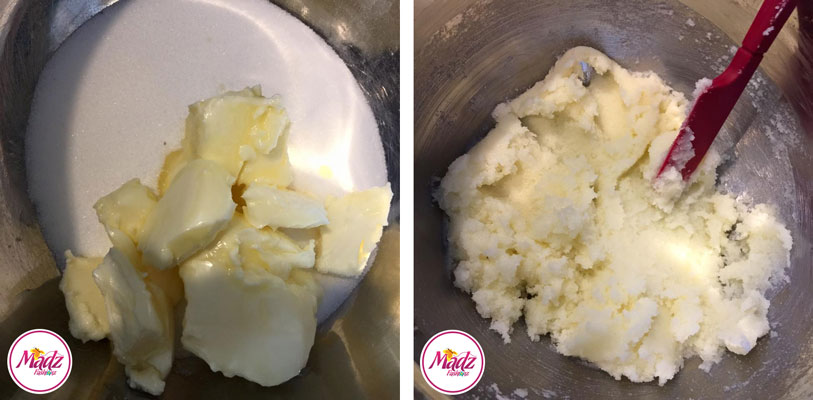 Add two eggs in the creamed mixture and beat. After beating the eggs it becomes a thick creamy paste like this. Add vanilla essence and mix again.

Now add all the dry ingredients .. Baking powder and Flour and beat it to mix up. Add milk too. After adding milk beat it on medium speed for a minute or so

Line the cupcake liners in the tray. I use a Table spoon to take the mixture in and a tea spoon to push it down to liners. 

This way it is nice and clean no messy to pour the mixture into liners.

 O

nly fill it up a table spoon otherwise it will go hugely big our of your liners. 

I used 1 1/2 table spoon to fill it up coz I had to eat them with hot custard. Ready to go into the over for 20 minutes at 350 F temperature.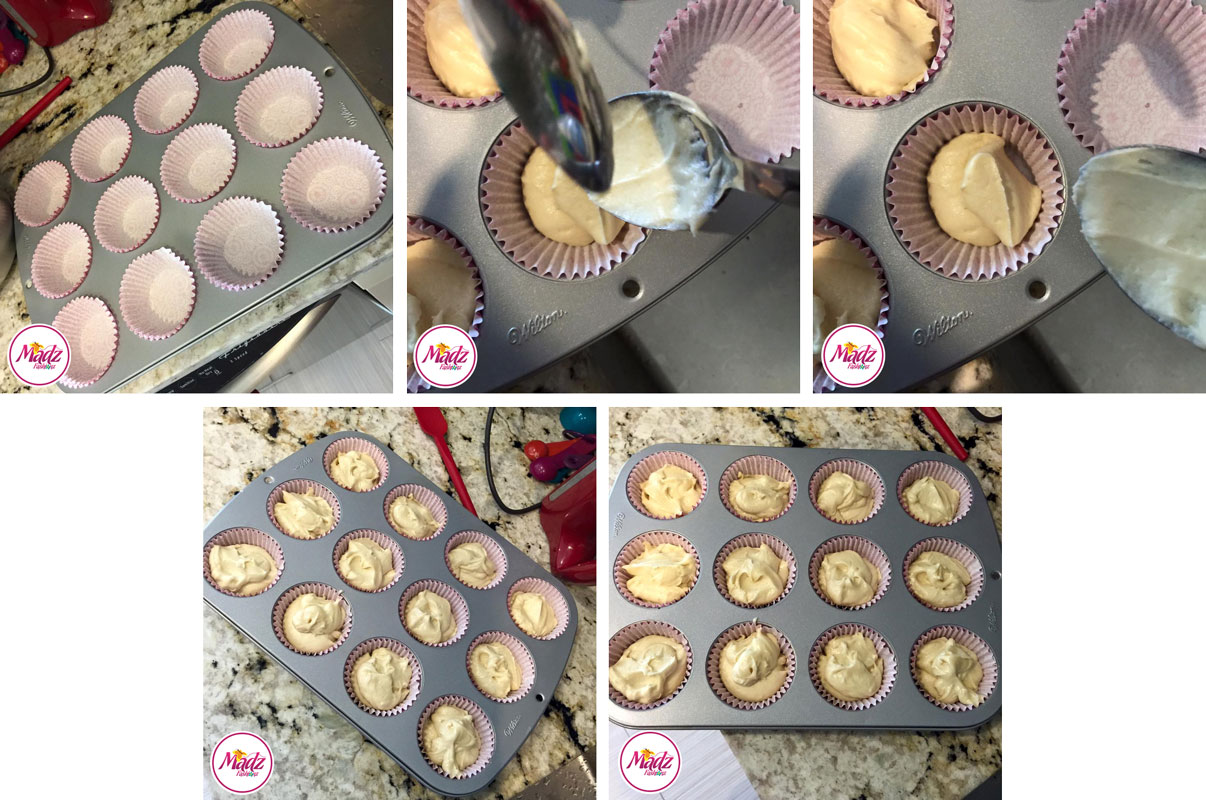 In the middle of baking about 10 minutes apart .. they look like this .. Do not worry if you see them flat or anything just let them finish the time. Almost done.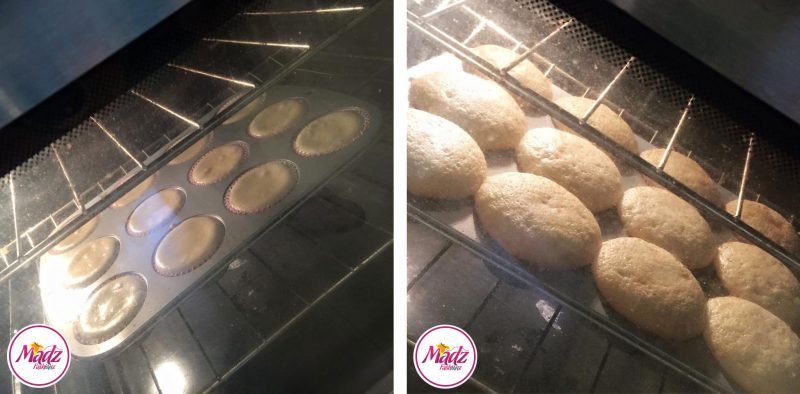 Yummmy Cup Cakes are ready to use