Red Lentil Soup – Masoor Daal Arabic Soup Recipe
– Red Lentil / Masoor Daal – 1 Cup
– Tomatoes – 2
– Whole Garlic Cloves – 4
– Big Potato – 1
– Big Carrot – 1 / or take 7 to 8 baby carrots
– Salt – To Taste
– Black Pepper – 2 Tea Spoons
– Cumin Powder – 1 Tea Spoon
– Curry Powder – 1 Tea Spoon
– Coriander Leaves – A few to Decorate
– Lemon – To be served with
– Crackers / Salty Biscuits – To be served with
– Water – 6 Cups
I personally like using the pressure cooker to cook this to save off the time so you can use pressure cooker or normal pot but give it time to cook a few hours so it is all nicely cooked to a level to be mashed.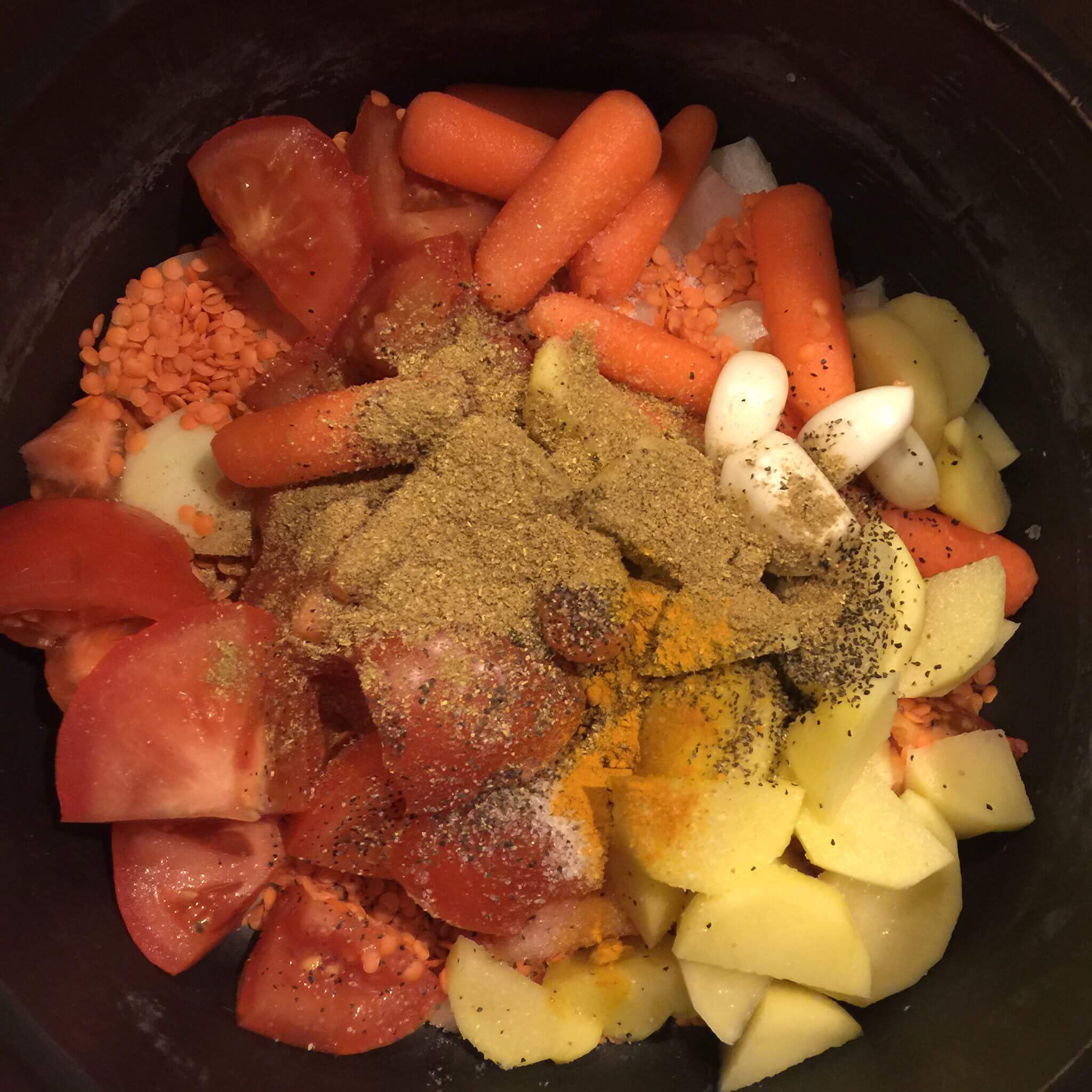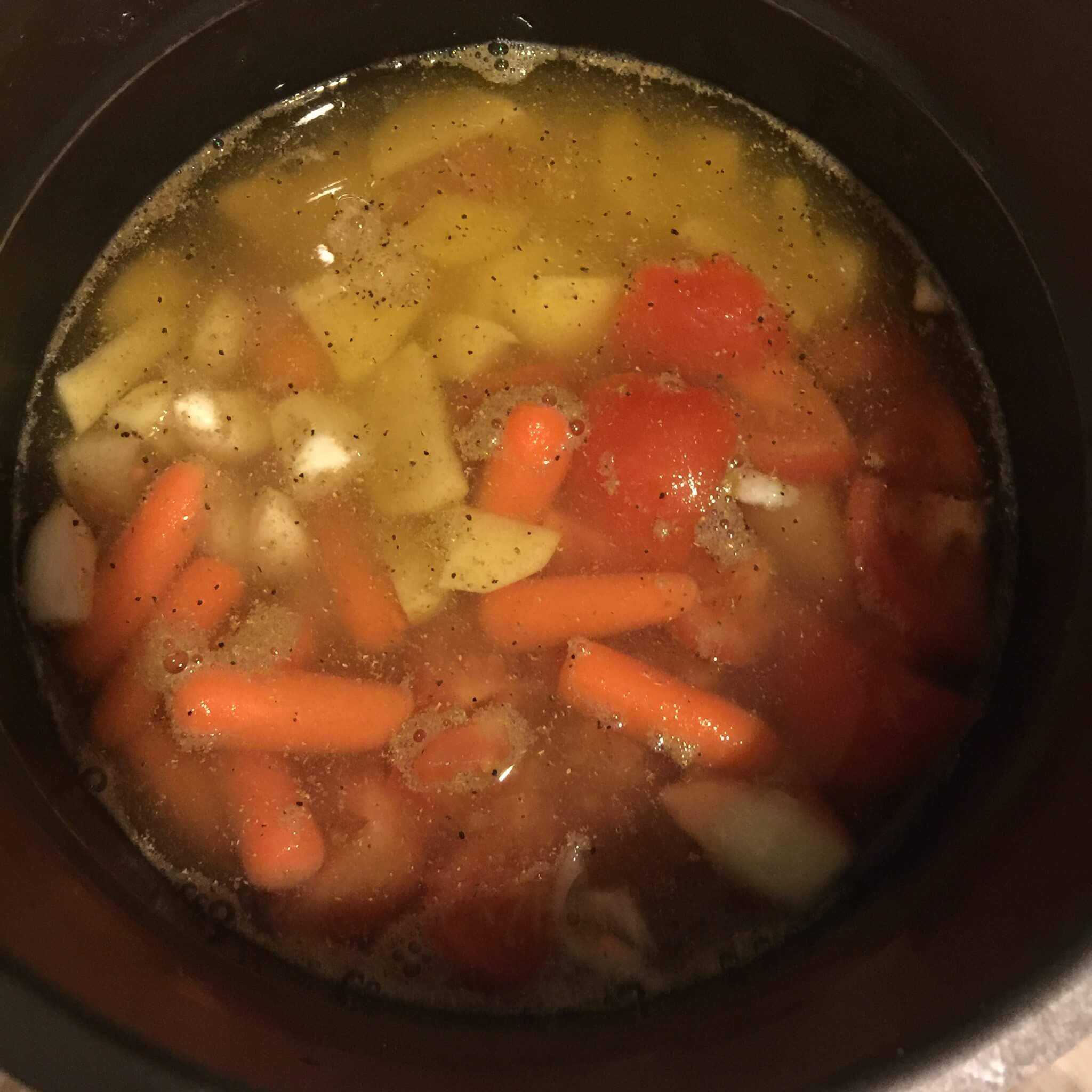 Put everything together including lentil, tomatoes, garlic, big potato, carrots, salt, black pepper, cumin powder and curry powder into the pressure cooker / pot to be cooked. water (Water should be little bit above the surface) to the same pot and set the timing of pressure cooker to lentil settings or if you are cooking on stove so let it shimmer and cook in pot for few hours.
Wait for the pressure cooker to stop itself and release the steam and Then check all the vegetables and lentil got soften / when vegetables become soft you can take the pot away from the stove.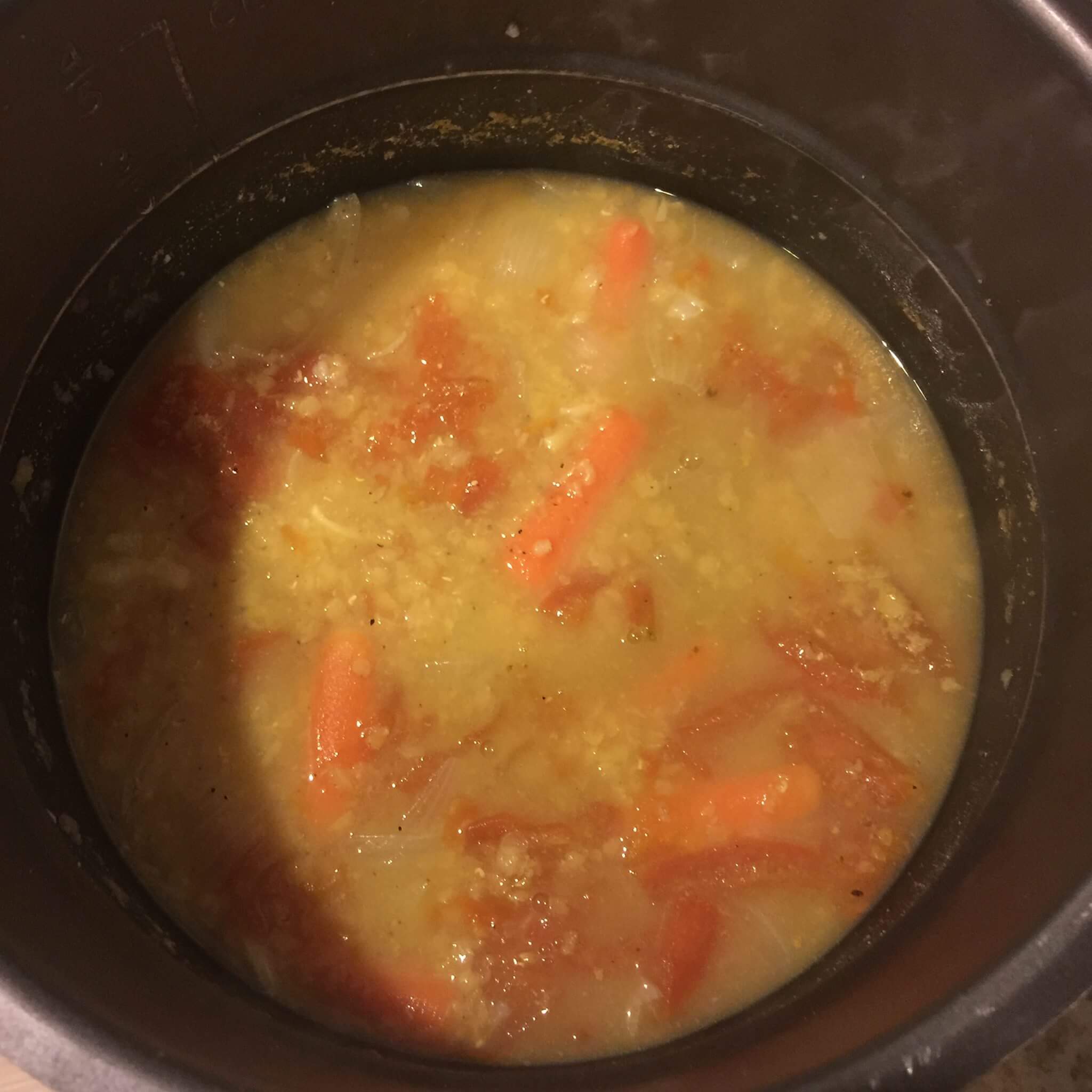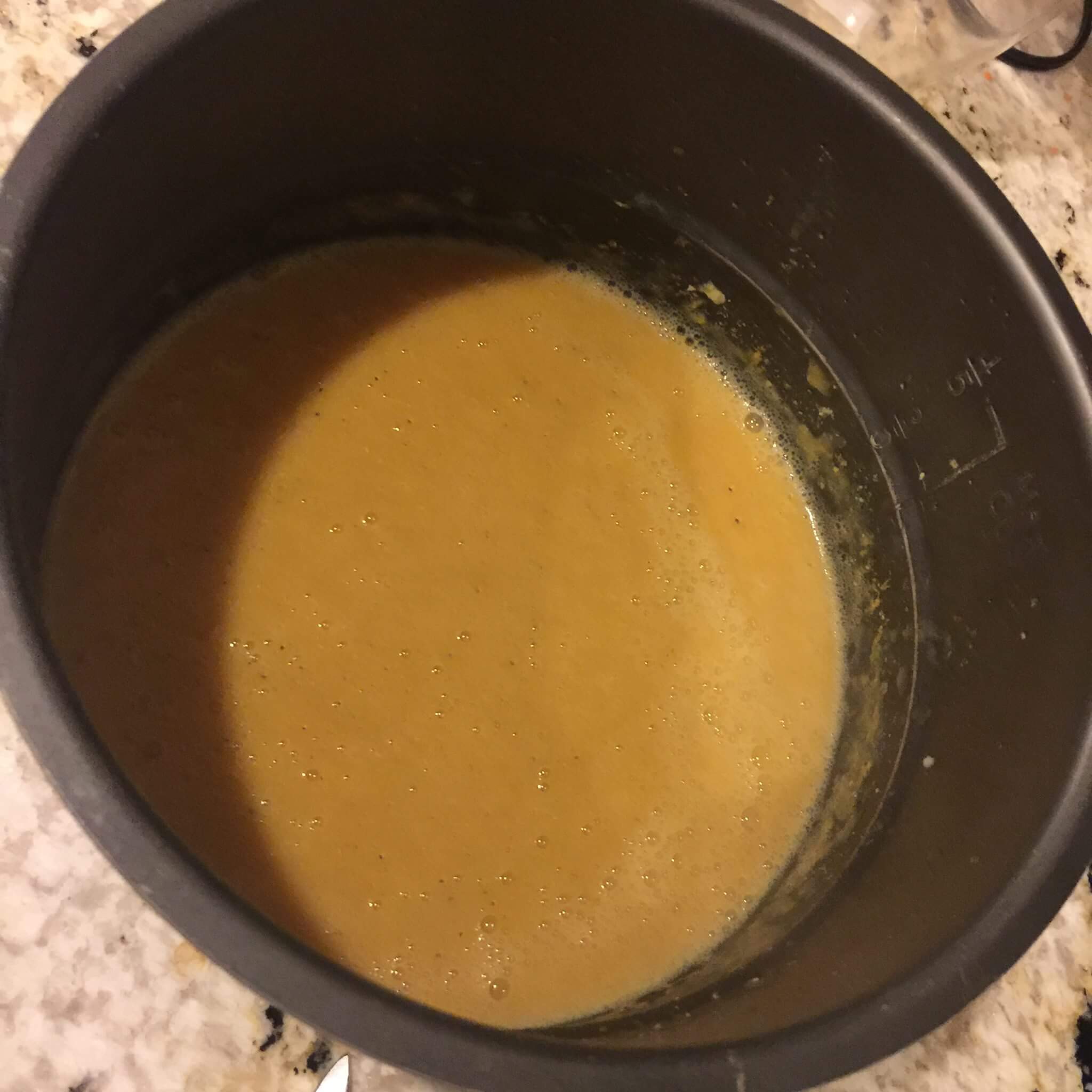 Use the braun hand mixer and put it inside the pot and blend all the soup ingredients with the blender.
Be careful of yourself because soup would be hot and it splashes a lot.
Once you finish blending the soup, the soup should become medium thickness, If you find the soup thin or runny you can pour it in the pot to be cooked on stove to thicken for a bit.
Once it reaches the consistency of medium thickness you ca pour it out in serving bowl and garnish it with coriander and serve it hot with lemon and cracker / salty biscuits on side.
Serving 3 Persons:
Yummy Soup is all Ready to be eaten !!